No one Killed Jessica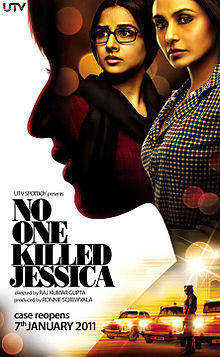 The film is based on the Controversial Jessica Lal murder case, the film cover the media coverage and the twists and turns which comes while the case was in court, No One Killed Jessica is the true story of Jessica Lall, She was a Delhi based model and restaurant worker who was shot by Sidharth Vashisht Alias Manu Sharma.
The Dirty picture

A movie based on the real life of Silk Smitha, A south India actress , she was famous for her erotic Roles in south India Movies, As per the producer Ekta Kapoor the story is not officially based on Smitha.
Paan Singh Tomar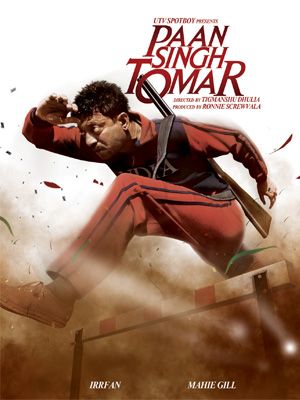 Pan Singh Tomar was an Indian Athlete and 7 times national Steeplechase champion, but due to some land dispute he becomes a rebel of Chambal Valley.
The role of Pan Singh Tomar portrayed by Irrfan Khan and the movie shows that real life of the Rebel.
Shootout at Lokhandwala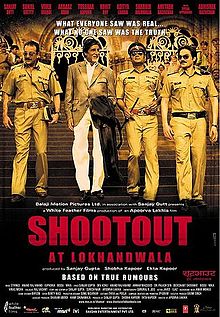 Shootout at Lokhandwala is a Hindi movie directed by Apoorva Lakhia, the movie is based on the real shootout between gangsters and Mumbai police on Lokhandwala Complex in 1991.
Black Friday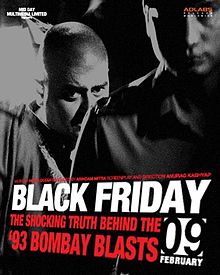 Black Friday is directed by Anurag Kashyap the movie based on the 1993 Mumbai blast,  Movie shows some bitter truth behind the 93 Mumbai blasts.
Chak De India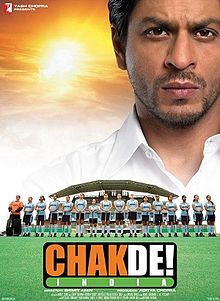 Not officially reported as the real life, but Chak de India is compared with the Real life hockey place Mir Ranjan Negi, Shah Rukh Khan mostly feature in high budget movie, this movie was a low budget movie but as per its box office report the total earning was 104 crore worlds wide.
Rakht Charitra Series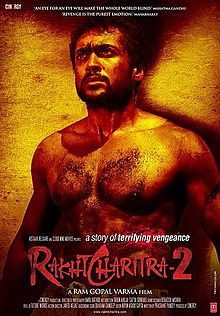 Rakhta Charitra is a Two part biographical movie based on the true story of Paritala Ravindra and the Political Up and down in Andra Pradesh.
The Attacks of 26/11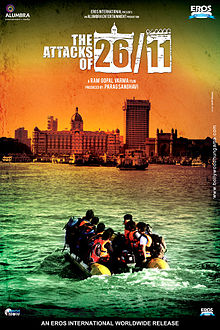 The movie is totally based on the attacks of 26/11 in Mumbai, but when you see the movie you will find the movie is very much based on the Kasab.
Border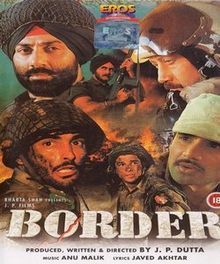 The border is one of the most successful war movie, film based on the India Pakistan 1971 war, the movie was the adaptation of the real life events happens in the battle of longewala Fought in Rajasthan border.
Guru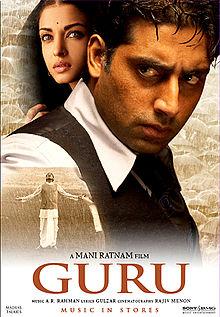 Not officially announced, but the movie was totally based on the Indian Businessman Dhiru Bhai Ambani, Abhishek Bachchan played his best role of his entire career, A must watch movie if you want to get inspiration from Dhiru Bhai Ambani's life.