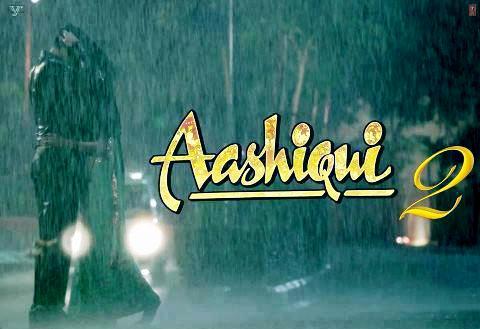 Upcoming Bollywood movie Aashiqui 2 not set to put fire on the screen, songs are already on the Devices of everyone, and songs are liked by everyone, as the Aashiqui song of this movie are also becoming on the top of the chart.
The movie is based on a music so songs should be good, and as we were expecting songs are really awesome, the whole songs jukebox available on T- Series YouTube Channel you can hear them anytime.
Songs are composed by Mithoon, Jeet Ganguly, Ankit Tiwari
List of all Tracks
Tum Hi Ho – Arijit Singh
Sunn Raha Hai – Ankit Tiwari
Chahun Main Ya Naa – Arijit Singh & Tulsi Kumar
Hum Mar Jayenge – Arijit Singh & Palak Muchhal
Meri Aashiqui – Ankit Tiwari
Piya Aaye Na – K.K. & Tulsi Kumar
Bhula Dena – Mustafa Zahid
Aasan Nahin Yahan – Arijit Singh
Sunn Raha Hai (Female) – Shreya Ghoshal
Milne Hai Mujhse Aayi – Arijit Singh
Aashiqui (The Love Theme) – Instrumental
I am sure you gonna love these tracks, please share your favorite track from the Ashiqui 2 movie, As per our ratings we are giving 4 stars out of 5 for the awesome songs.