Hollywood Movies are making huge business in India, and In India Hindi is our national language and everyone understands easily, so most of the popular films release with Hindi dub version in India.
Dubbing can reduce the value of the acting skills of Hollywood actors, but our dubbing artists give their powerful voice to their character in Hindi.
I am sharing famous voice artists, these are just awesome with their work.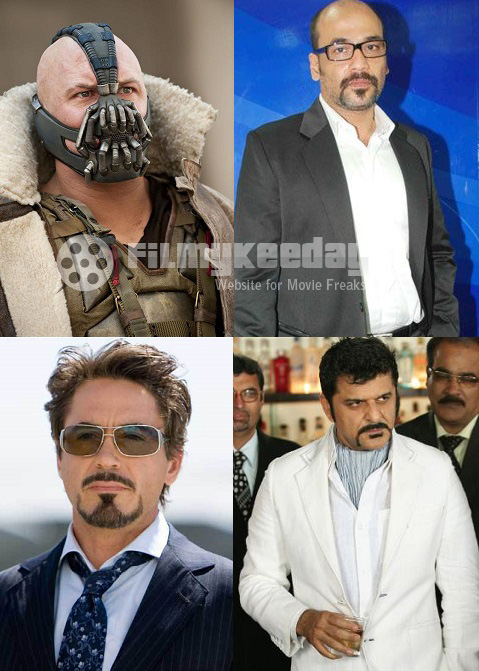 Rajesh Khattar (Voice of Tony Stark (Ironman), Jack Sparrow (Pirates of the Caribbean))
Rajesh Khattar is a Bollywood actor and dubbing artist, nobody can forget his voice, he gave his voice to Tony stark in Iron man series, Captain Jack Sparrow in Pirates of the Caribbean series, and it feels that Rajesh Khattar's voice is the real voice of them.
He has dubbed over many Hollywood celebrities in Hindi such as for Tom Hanks, Johnny Depp, Hugh Jackman, Robert Downey Jr., The Rock, Nicolas Cage and many more.
Mohan Kapoor (Voice of John Maclane (Die hard), Bane (Batman))
Mohan Kapoor is an India actor and Voice artist, he has worked in many Bollywood movies, and he has a powerful voice and he gave his voice to many Hollywood movies.
Samay Raj Thakkar (Voice of Bruce Wayne (Batman), Peter Parker (Spiderman))
He is an actor and voice actor from Maharashtra, He gave voice to Bruce Wayne in batman series, Peter Parker in Spiderman series, Charlie in the Italian Job.
He also dubs for Telugu and Tamil movies, he is Voice of Nagarjuna in Hindi movies.
Sanket Mhatre (Voice of Ryan Reynolds in Deadpool, Voice of BradPitt in Inglourious Basterds , Voice of Ryan Reynolds in Green Lantern, Voice of Chris Evans in all Captain America Movies)
Sanket Mhatre is the man behind the funny voice of Deadpool in Hindi Dubbed version of the film. He is a famous dubbing artist. He also gave his voice to Chris Evans for Captain America in all Marvel Live-action Movies.
Viraj Adhav (Voice of Ethan Hunt (Mission Impossible), Neo (Matrix))
Viraj Adhav is the permanent voice of Tom Cruise in Hindi dubbed movies, he is giving his voice from the first part of Mission Impossible and Voice to Neo in the matrix also given by Him, and he is a very talented artist.
These are only a few names there are many more superb voice artists who make Hollywood movies watchful with their voices.