List of Best Bollywood Movies on Friendship
Bollywood shows us true meanings of life, tells us how to love, hate, gather courage, fight for our rights or Friendship. 4 August 2013 is Friendship day and we have a list of Top 10 movies that celebrate all forms of Friendship, these movies are the perfect example of friendship. Friendship is the relationship which has got warmth of a mother, care of a father and love of a lover. A relation that completes all other relations, any relationship is incomplete if it doesn't have friendship in it, whether it's a relation of mother-son, or husband-wife.
Let's see some beautiful movies, which have the flavors and true colors of this beautiful relation called Friendship.
Dosti (1964)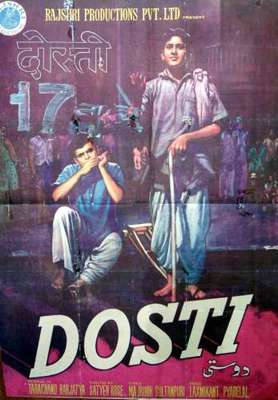 This movie depicts Dosti in real sense. A story of two young friends, one blind and the other Cripple. Their friendship becomes supporting pillars for each other, surviving with all the odds in the cruel World of selfish people.
Sholay (1975)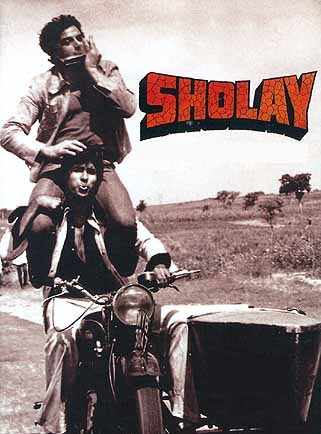 Sholay is one of the best movie on friendship in Bollywood, the movie showed the meaning and definition of true friendship. Jai and Veeru, the role played by Amitabh Bachchan and Dharmendra have become the icons of best friends. The song 'Yeh Dosti hum nahi chodenge ' is still remembered when ever friendship is celebrated.
Saudagar (1991)
Saudagar is directed by the showman Subhash Ghai. Dilip Kumar and Raaj Kumar in lead roles. Saudagar is a story of two childhood friends who becomes enemy due to some misunderstanding but their love is still there but they never accept that. Saudagar is high on performances with some great dialogues between Dilip Kumar and Raaj Kumar. "Imli Ka boota Beri ka ped" song from this film is one of the best Friendship song.