Hera Pheri (2000)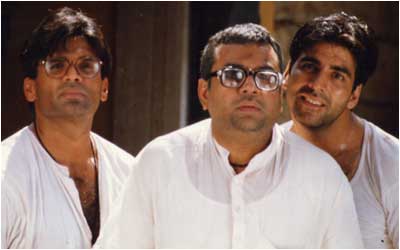 Hera Pheri is a different kind of mad comedy movie that will make your life on every single expression and dialogue, not just once but even when you remember the dialogues. Every character is well planned. Paresh Rawal Suniel shetty and Akshay Kumar did awesome Job.
There are Huge number of Fans who just love each and every scene of the movie.
Nayak (2001)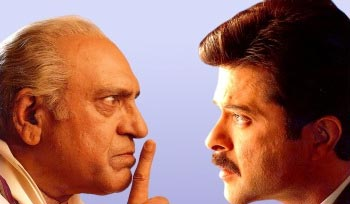 Nayak is an out of league movie, political yet not political at all. The movie is about a common man whom destiny makes a One Day CM and he turns the table of politics upside down. The movie gives hope to every common man that there is definitely a way out of political corruption. This movie was semi hit because many hit movies were released that year but this movie leave its mark on common people.
Pyar Ka Punchnama (2011)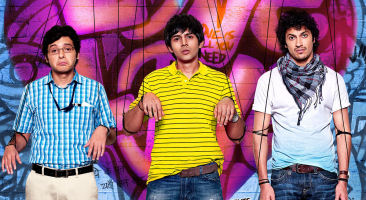 Pyar Ka Punchnama is an amazingly crafted movie about Love and the post-mortem of Love. Yes, the movie is in a real sense the post-mortem of Love. Every single person who has ever been in love can relate himself/herself to the movie.
Most of the Fans are Boys who resemble their love story with this movie characters.
Gangs Of Wasseypur 1 and 2 (2012)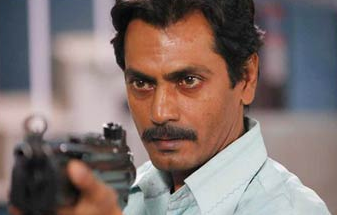 Critically acclaimed Gangs of Wasseypur 1 and 2 are made amazingly. The dark life of coal mafia and reality has been portrayed very impressively. Both parts of GOW were released back to back, making this movie one of its kind.
Counting of fans increasing day by day this movie is not just a movie its Legendary, Gangs of Wasseypur Fans knows everything about this movie. even about those characters who have 10 sec role.
You can Miss the all above you should not miss this Epic!
Oh Man! You Missed my Favorite Cult Movie
I am sure, there must be a cult movie that might be your favorite and I forgot or I didn't like the movie that much to put in my Top 10 list. Nothing to worry about! Please do mention your favorite cult movie by replying back.