Ghayal: Amrish Puri as Balwant Rai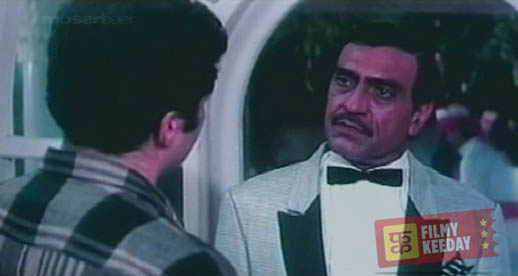 it is a 1990 Hindi action film featuring Sunny Deol, Meenakshi Seshadri, Raj Babbar, Moushmi Chatterjee and Amrish Puri. The film established debut director Raj Kumar Santoshi as a director of rapport and great charisma and laid the foundation for years and films to come. A larger than life villain Balwant Rai, played with poise and polish by  Amrish Puri is another highlight of the film without whom the whole thing would have fallen flat.
Dialogue: "Joh zindagi mujhse takrati hai… who sisak – sisakar dum todti hai"
Ram Lakhan: Amrish Puri as Bishambar Nath
This bollywood movie was released in 1989, produced and directed by showman Subhash Ghai and had an ensemble cast, including Anil Kapoor, Jackie Shroff, Madhuri Dixit, Dimple Kapadia, Raakhee and Amrish Puri.  The evil duo Bishambar (Amrish Puri) and Bhanu (Paresh Rawal) exploit and enjoy the family's riches and present an image of ruthless and badman.
Nagina: Amrish Puri as Bhairo Nath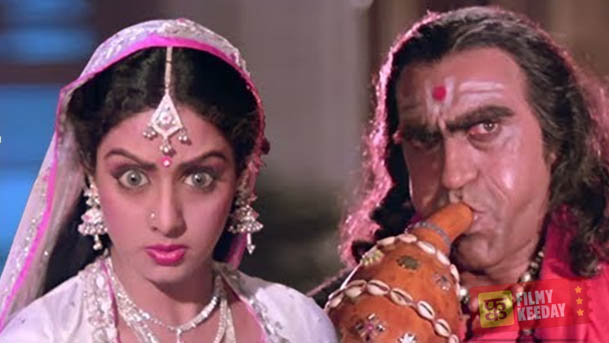 This is a 1986 sci-fi, fantasy Hindi Bollywood film, produced and directed by Harmesh Malhotra and starring Sri Devi, Rishi Kapoor and Amrish Puri. The movie became the biggest hit of the year and was one of the best snake films of Bollywood.