Indian Audience always loves the patriotic flavor in Bollywood films. This is one of the most used genres in Bollywood Industry.
We have many Patriotic Bollywood movies like Border, Lagaan, Chak De India. These films are about Indian independence, war with other countries and life of Indians. Patriotic films are always special and they always make you proud with honor and respect.
We are sharing some of the greatest Patriotic Hindi Films which you must watch!
List of Patriotic Bollywood Films to Watch on Indian Independence Day 2017
Also Read: Best Movies about Wars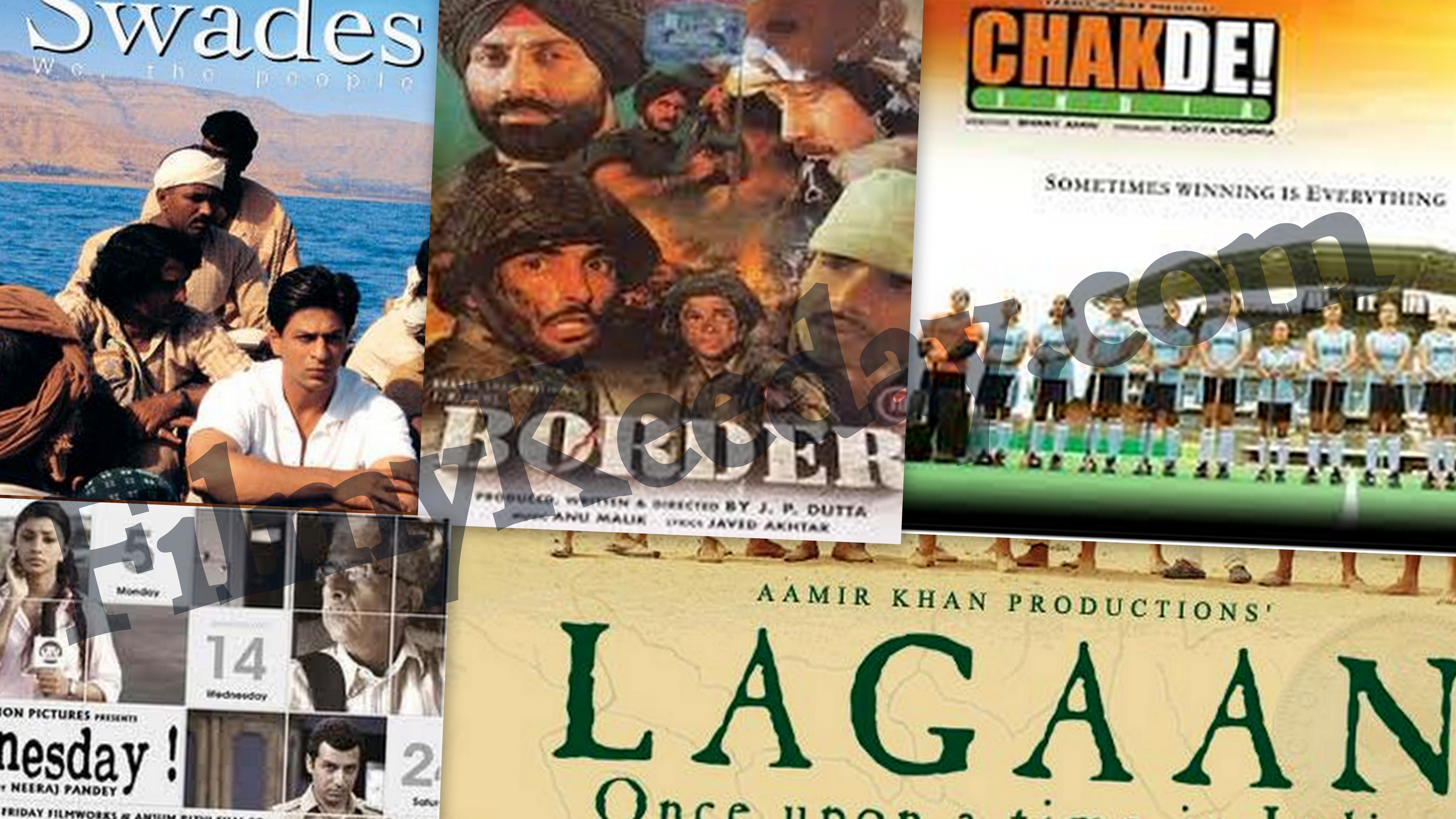 Anand Math
Anand Math is a historical Bollywood movie based on the novel written by Bankim Chandra Chatterjee in 1882, AnandMath. The film starring Prithviraj Kapoor, Bharat Bhushan, Geeta Bali and Ajit in the lead roles.
Shaheed 1965
Shaheed is a Bollywood Patriotic Film based on the life of Bhagat Singh, this movie shows that how they struggle and fought for our Independence. Shaheed stars Prem Chopra, Manoj Kumar in the lead roles. Manoj Kumar is playing the role of Bhagat Singh.
Haqeeqat
Haqeeqat is based on India-China War in 1962, It stars Balraj Sahni and Dharmendra in the lead roles. The film is about the struggle and dedication of Indian Army during the war. How they fought in the typically cold conditions without any big help.
Also Read: Best Indian Movies about Terrorism
Upkar
Upkar is a Bollywood film on Farmers and it was suggested by Indian primemInister Lal Bahadur Shastri. The film was based on the slogan "Jai Jawan Jai Kisan". It was directed by Manoj Kumar himself and he was also the lead.
Border
Border is one of the finest Bollywood films on war and Patriotism. Border is based on the Indo-Pak war in 1971. The film was directed by J.P Dutta. It stars Sunny Deol, Sunil Shetty, Akshaye Khanna, Jakie Shroff in the lead roles.
Purab Aur Paschim
Purab Aur Paschim is a Bollywood Drama film directed and produced by Manoj Kumar. It stars Saira Banu, Ashok Kumar, Pran, Prem Chopra and Manoj Kumar in the lead roles. Purab Aur Paschim shows the differences between Indian and western culture and it shows the life of NRI's After the independence of India.
Kranti
Kranti is a Bollywood Multi starer Film, Starring Dilip Kumar, Manoj Kumar, Shashi Kapoor, Hema Malini, Shatrughan Sinha, Praveen Babi, Sarika, Prem Chopra. It is a fictional story about British India and Freedom. A group named Kranti is fighting for the Independence with the Britishers.