There are very Few successful Science Fiction movies in India, producers and directors focus more on action and romantic movies, but still few science fiction movies are made in Bollywood, I am mentioning few successful or movies with Good Special effects.
MR India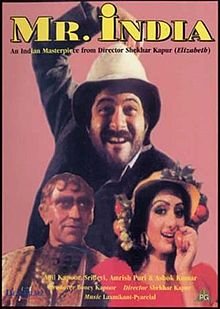 Mr. India is Indian Superhero kind of Science Fiction movie directed by the Great director
Shekhar Kapur
,
Anil Kapoor
and
Sridevi
was in the lead roles, and
Amrish Puri
was in his one of the best role of his career (Mogambo).
Mogambo is a Cruel general who wants to capture whole India under his rule, But Arun (Anil Kapoor) gets a gadget invent by his father, by activating it he became invisible and then he fights with mogambo to save the country.
Koi Mil Gaya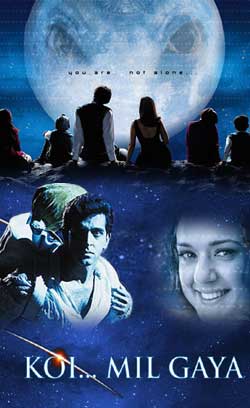 Koi Mil Gaya is a story based on Aliens, Starring Rakesh Roshan, Rekha, Hrithik roshan and Priety Zinta, movie has some great special effects of space ships and alien activities, the Film was inspired from the 1982 Hollywood hit E.T the Extraterrestrial. Koi Mil Gaya was the most successful movie of 2003.
Krrish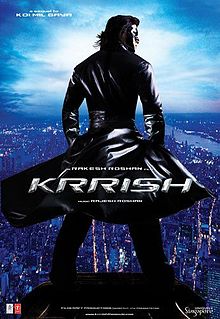 Krrish is the first Indian super hero Film, Directed by Rakesh Roshan, starring Hrithik Roshan, Priyanka Chopra and Naseeruddin Shah, Krrish is the sequel of Koi Mil Gya, this movie has all elements of a successful science fiction superhero movie, Performance of actors were superb, special effects are amazing.
Love Story 2050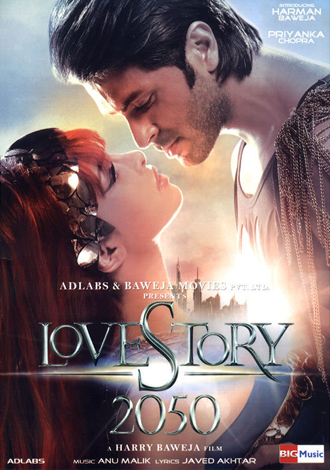 Love Story 2050 is a romantic science fiction movie, starring Harman Baweja (Karan Malhotra) and Priyanka Chopra (Sana), Priyanka met with an accident and died, and Boman Irani (scientist) invent a time machine by which Harman Baweja get back Ziesha (the reincarnation of Sana) from the future.
Robot or Enthiran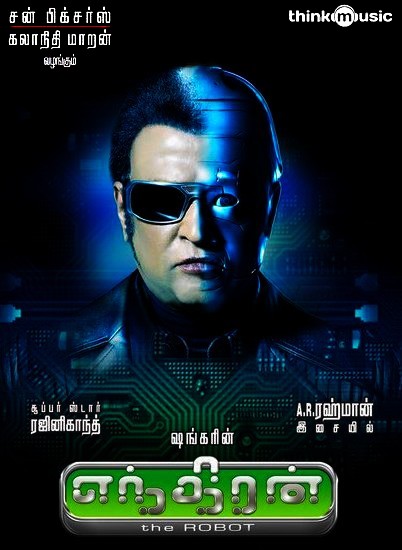 Robot is the Tami Science Fiction action Film , Starring RajniKanth and Aishwarya Rai, Danny Denzongpa is in Negative role,  The film released worldwide on 1 October 2010, along with its dubbed versions: Robo in Telugu and Robot in Hindi, In this movie you will find some great special effects, which never seen before in Indian movies, A whole family entertainer by Shankar.
Action Replayy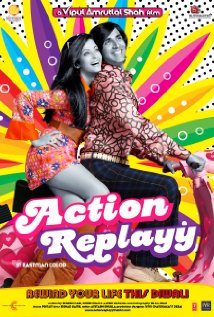 Action Replayy is a Family Drama, Comic Science fiction Movie, Starring Akshay Kumar, Aishwarya Rai and Aditya Roy Kapoor, Film is the remake or closely related with the Hollywood blockbuster Back to the Future.
Film was not so successful because of old story but performances by Akshay Kumar, Aishwarya Rai was superb.
Ra. One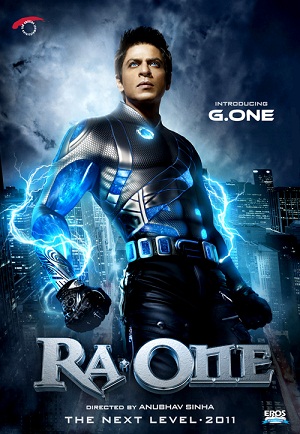 Ra. one is a Indian Science Fiction superhero film, made with the budget of 125 crore, Starring Shah Rukh Khan , Kareena Kapoor and Arjun Rampal, Film was not so good with the script and direction but a must watch film for the special effects, Ra. One was declared as a Domestic hit and Super hit in overseas.
Check Some other Movies on Science Fiction from the List of best Creative Indian Movies.