Akshay Kumar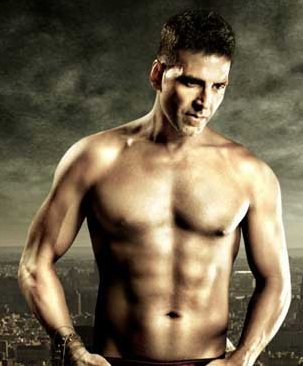 Height: 6 ft 1"
Weight: 75 Kg
The Khiladi of Bollywood started his career as an action hero and crafted himself in a versatile one, who is all good in action as well as in comedy. Being a fitness freak and a black belt in Taekwondo, the superstar performs his stunts himself. Akshay strongly believes in the childhood mantra; 'early to bed and early to rise makes a man healthy, wealthy and wise' and follows a disciplined life style.
Also Read : Dialogues of Akshay Kumar
Aamir Khan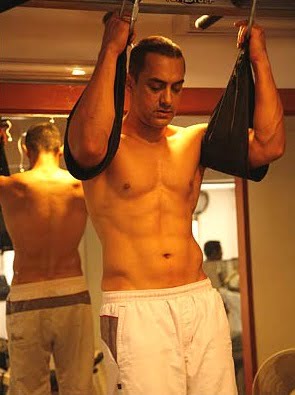 Height: 5 ft 6"
Weight: 73 Kg
The Mr. Perfectionist of Bollywood, Aamir Khan is the one, who is always geared up to award astounding performances to his fans. The actor's Ghajini look shows his true devotion to his workout regime and the transformation was just amazing.
Shahrukh Khan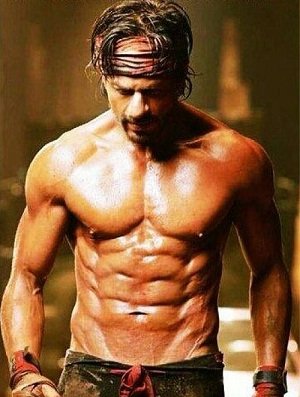 Height: 5 ft 8"
Weight: 75 Kg
Shahrukh Khan aka 'King Khan' of Bollywood has exposed his hard earned six pack abs in the movie Om Shanti Om at the age of 40 and proved his commitment towards his work. Now, once again the superstar is revealed his eight packs Abs in his latest movie Happy New Year, another big blasting bonanza for his fans.
Also Read : Best Movies of Shahrukh Khan
Vidyut Jamwal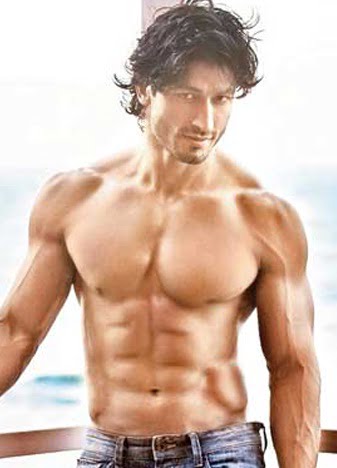 Height: 5 ft 11"
Weight: 74 Kg
The Martial Man of Bollywood, Vidyut Jamwal made his debut with action movie Force acting alongside John Abraham and showed his obsession about fitness. The actor prefers to do his stunts himself and is getting renowned as the Gen-next action hero of the Bollywood, who is practicing Kalaripayattu (An Indian martial arts) since the age of 3 years.
Varun Dhawan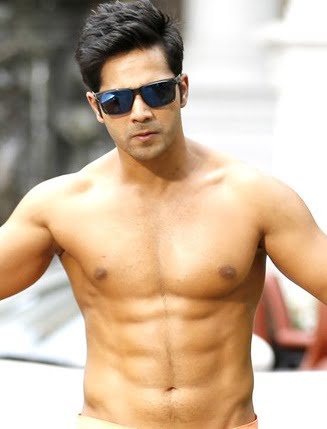 Height: 5 ft 10"
Weight: 78 Kg
Varun Dhawan, the newest juvenile heartthrob of Bollywood has got a startling six pack body. The chocolaty actor is very obsessive to workouts and has already enthralled hearts of millions of girls.
The list is ON and never going to die as it seems that the newbies are born with the six pack ABS