Today is 11th April, 2013,
Which is celebrating as a New Year according to HINDU Calender and today starts 2070th year.
I'm wishing you all Happy 2070th New Year. 🙂
In Maharashtra it is known as "Gudi Padwa" and all Indian's are celebrating it today.
Today's day is very much auspicious to start any NEW venture and it is said that the work will surely find success.
Well, On this auspicious day our Bollywood celebs are also wishing their fans via Twitter.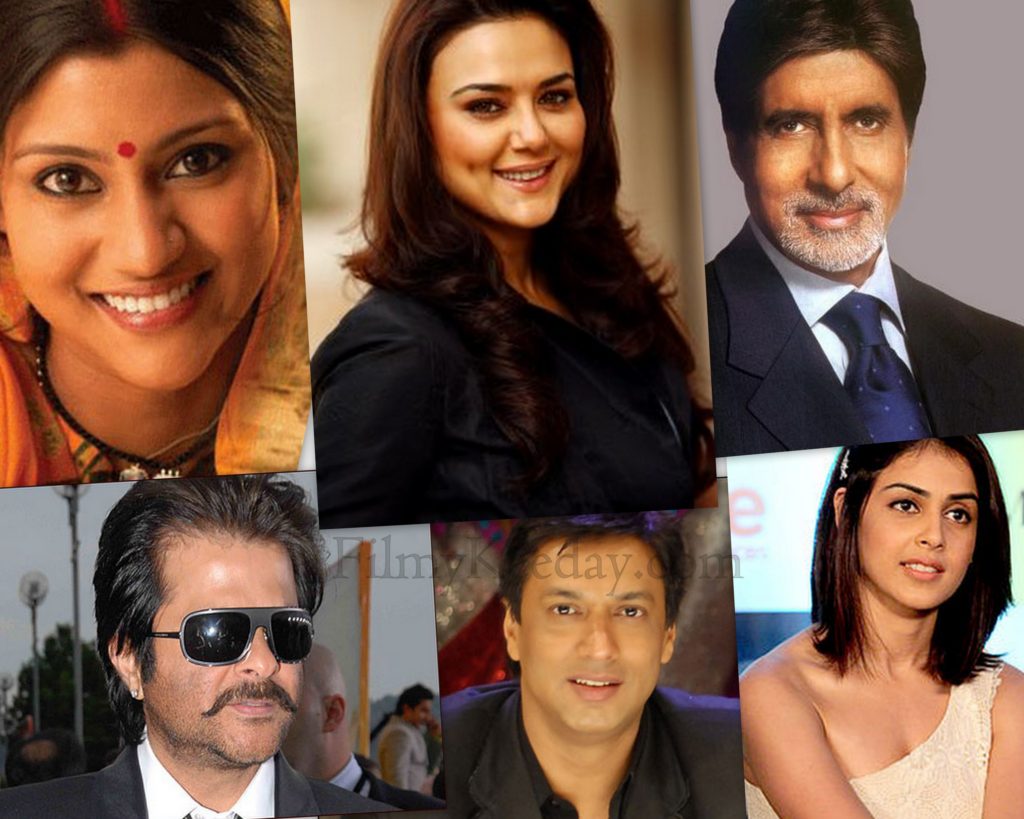 Amitabh Bachchan:
Tweeted: "Happy 'Gudhi Padhva' to all my Maharashtrian brothers and sisters .. and Happy 'Ugadi' to those in the Southern regions .."
Madhuri Dixit:
Tweeted: "Tumha sarvana Gudipadvyachya Hardik Shubhechcha!"
Abhishek Bachchan:
Tweeted: "Wishing everyone a very happy Gudi padwa and ugadi! Lots of love."
Shilpa Shetty:
Tweeted: "Hey tweets,happy Gudi padwa to all:)caught on some sleep,ah!after sooo long!back to my
workout regime.lifes good:)couple meetings, easy day."
Ameesha Patel:
Tweeted: "A v v v v happy gudi padwa to all.. Lots of love..n loads of good wishes on such a special
n auspicious day."
Preity Zinta:
Tweeted: "Happy gudi padwa to all my maharashtrian mates. Tilgul gya ani god god bola. and a
joyous ugadi to my telugu champs!"
Konkona Sen Sharma:
Tweeted: "Happy Gudi Padwa everyone!!"
Genelia D'souza:
Tweeted: "Happy gudi padwa n ugadi subhakankshalu all my lovely."
Sonam Kapoor:
Tweeted: "Today is first NAVRATRA.May GOD DURGA give prosperity to u & to ur family.May
her blessings be always with u. Happy gudi padwa!"
Esha Deol:
Tweeted: "Happy Gudi padwa & happy Ugadi to all my darlings :)"
Anil Kapoor:
Tweeted: "Happy Navreh, Happy Navratri, Happy Gudhi Padhwa, Happy Ugadi to All. May all
your wishes & dreams come true. Lots of Love & Happiness . :)"
Madhur Bhandarkar:
Tweeted: "It can only happen in India. Wishing everyone a very Happy Gudi Padwa, Ugaadi,Cheti
Chand,Navreh.Happiness,peace,abundance to all."
Mahesh Bhatt:
Tweeted: "Happy Gudi Padwa, Ugadi, & Cheti Chand. We in India believe that Lord Brahma began the creation of the universe on this auspicious day."