Gopi Kishan (1994)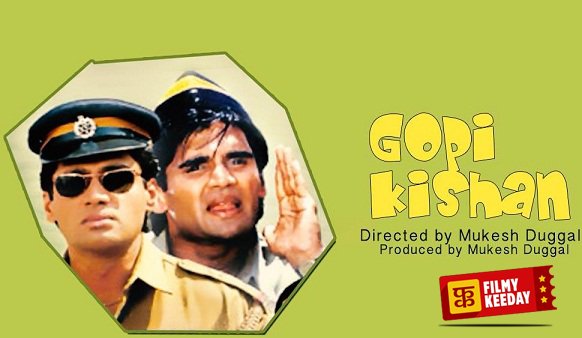 Director: Mukesh Duggal
Starcast: Sunil Shetty, Shilpa Shirodkar, Karishma Kapoor
Sunil Shetty plays the double role in which he as a criminal uses an amateurish look-alike cop in a vengeance drama.
Judwaa (1997)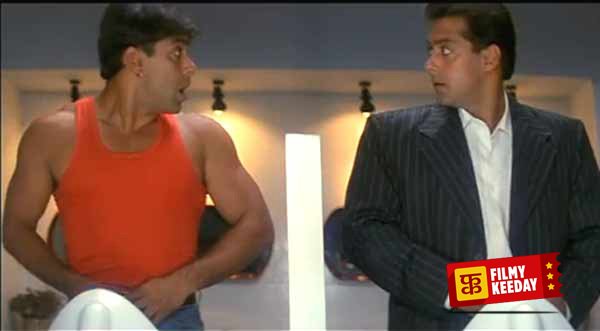 Director: David Dhawan
Starcast: Salman Khan, Karishma Kapoor, Rambha
This action comedy film is a remake of Telugu film Hello Brother. Salman Khan plays the double role of twins separated at birth. The actor shows his versatility by switching proficiently from being a Tapori to the moneyed monster.
Duplicate (1998)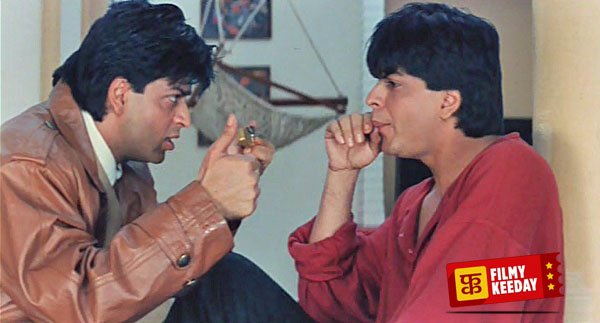 Director: Mahesh Bhatt
Starcast: Shahrukh Khan, Juhi Chawla, Sonali Bendre
The movie marks Shahrukh Khan in a double role who as a runaway convict looking for revenge on those who double crossed him, imitates an innocent chef.
Bade Miyan Chote Miyan (1998)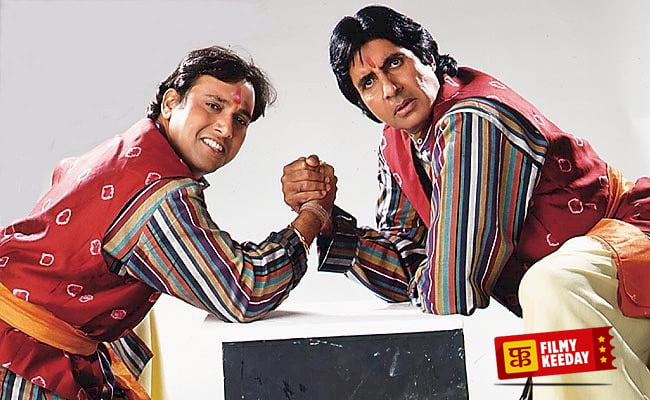 Director: David Dhawan
Starcast: Amitabh Bachchan, Govinda, Anupan Kher, Raveena Tandon
The movie is a double bonanza for fans as they get to see two superstars, Big B Amitabh Bachchan and comedy king Govinda collectively that too in double roles.
Dushman (1998)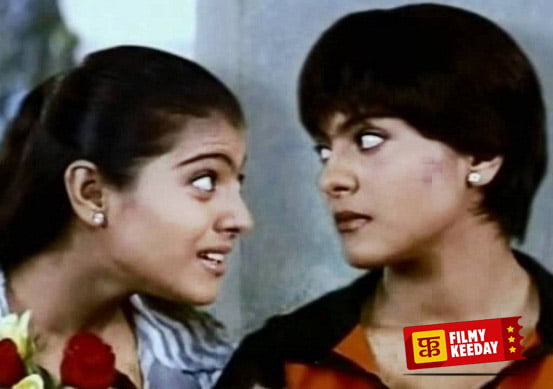 Director: Tanuja Chandra
Starcast: Sanjay Dutt, Kajol, Ashutosh Rana
The film is a remake of Hollywood movie Eye for an Eye. Kajol plays the double role as twin sisters and one takes revenge on the wild killer who raped and executed her twin counterpart.
Kaho Naa… Pyaar Hai (2000)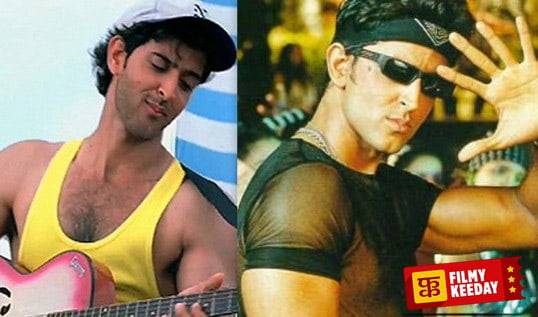 Director: Rakesh Roshan
Starcast: Hrithik Roshan, Amisha Patel
Kaho Naa Pyar hai was the debut film of Hrithik Roshan and it was the biggest hit of that year, Movie listed in Guinness book of world records for maximum award nomination for a Bollywood film.
Kaminey (2009)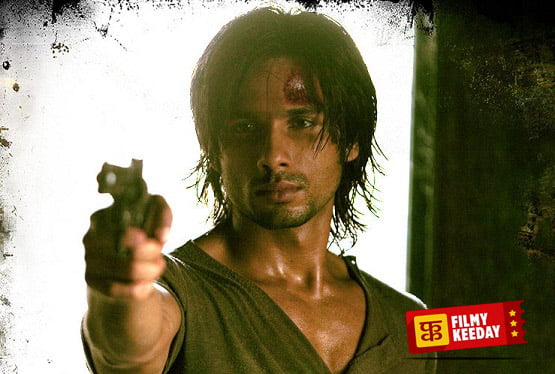 Director: Vishal Bhardwaj
Starcast: Shahid Kapoor, Priyanka Chopra
Kaminey is a crime thriller Bollywood film directed by Vishal Bhardwaj. Kaminey is one of the best movies of Shahid Kapoor. Its a story of two brothers one stammers other lisps. They are identical twins but stay away from each other.
Rowdy Rathore (2012)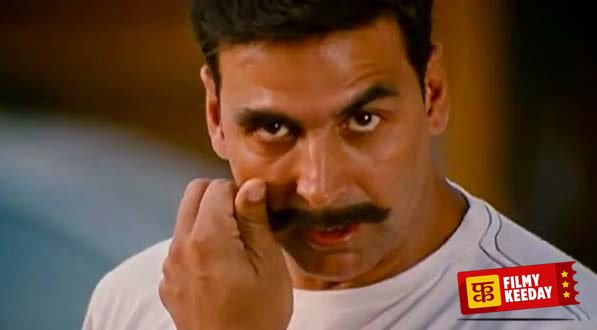 Director: Prabhu Deva
Starcast: Akshay Kumar, Sonakshi Sinha
Akshay Kumar gifts his fans double dose by playing the double role in this movie. He entertained throughout the film and packed the bank accounts of producers as well as the directors.
Aurangzeb (2013)
Aurangzeb was the 2nd film of Arjun Kapoor and directed by Atul Sabharwal, critics and audience both praised the performances of Arjun Kapoor and Prithviraj Sukumaran. If you don't know about Prithviraj then you can google about him, he is a superstar in Malayalam film industry. Aurangzeb is a cop drama film and one of the best films about Double Role characters in Bollywood.
Director: Atul Sabharwal
Starcast: Arjun Kapoor, Prithviraj Sukumaran, Rishi Kapoor, Jackie Shroff, Anupam Kher
Krrish 3 (2013)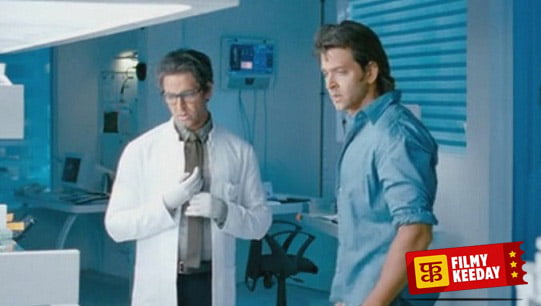 Director: Rakesh Roshan
Starcast: Hrithik Roshan, Vivek Oberoi, Priyanka Chopra, Kangna Ranaut
The film shows Hrithik Roshan in the double role of father and son. Krishna savors marital life with Priya until he traverses paths with Kali, a wicked intellect, and neither is geared up for what's coming ahead.
Also Read: Review of Krishh 3
Dhoom 3 (2013)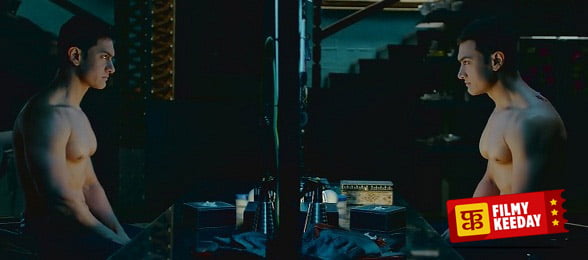 Director: Vijay Krishna Acharya
Starcast: Aamir Khan, Katrina Kaif, Abhishek Bachchan
Aamir Khan comes back in action and that too in the double role in this latest flick and police inspector Jai Dixit and his sidekick fight crime and breaks all the box-office records.
Also Read: Review of Dhoom 3
Your Turn 
If you have more Names for "Bollywood Movies with Double Roles List" then you can add them in the comment section!