Emraan Hashmi son diagnosed with Cancer in Kidney who is just 4 years old in Kidney at Hinduja Hospital. Emraan Hashmi's close friend Filmmaker Mahesh Bhatt revealed the news. Mahesh Bhatt also told that,  Emraan Hashmi was inconsolable and shattered after the tumor was detected in the kidney of 4 years old Ayan. The malignant tumor was diagnosed at Hinduja Hospital, and Doctors have suggested immediate surgery.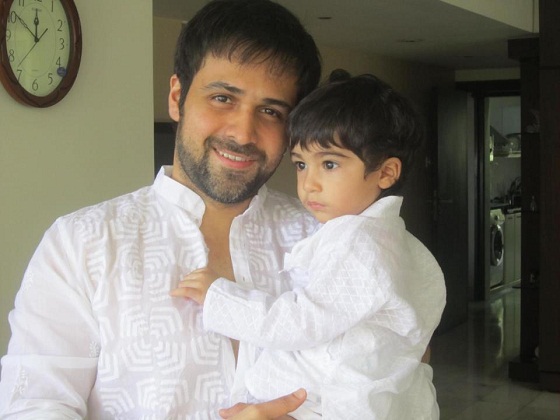 The cancer is at the first stage as diagnosed by the bone marrow scan and is curable. Emraan Hashmi, who was broken and shattered with the news, is fighting back strongly with the help of friends and family. As a professional, Emraan now has to deal with his fatherly duties and his professional front at the same time. It is definitely a very tough time for Emraan Hashmi and his family. Emraan had to fly to South Africa to shoot for his upcoming movie, Mr X, which is for now cancelled. As for now, the Mumbai shooting will take place so Emraan would be able to give some quality time to his family as well.
Little Ayan is admitted in Hinduja Hospital. The surgery has been scheduled and later on the final road map would be prepared for further treatment. We wish the young brave boy a speedy recovery.