Haider is a Crime Drama film and the next film of Shahid Kapoor and Shradha Kapoor, Directed by one of the great directors of Bollywood, Vishal Bhardwaj. Haider is an adaptation of William Shakespeare's 'Hamlet'. Haider is the third Film of Vishal Bhardwaj's Shakespeare trilogy after Maqbool (2003) and Omkara (2006).
Haider Full Cast and Crew
Directed by       
Vishal Bhardwaj
Produced by     
Vishal Bhardwaj
Siddharth Roy Kapur
Written by
Basharat Peer
Vishal Bhardwaj
Based on
Hamlet by William Shakespeare
Starring               
Tabu
Shahid Kapoor
Shraddha Kapoor
Kay Kay Menon
Music by             
Vishal Bhardwaj
Cinematography             
Pankaj Kumar
Edited by
Aarif Sheikh
Production company     
VB Pictures
Distributed by  
UTV Motion Pictures
Release date     2 October 2014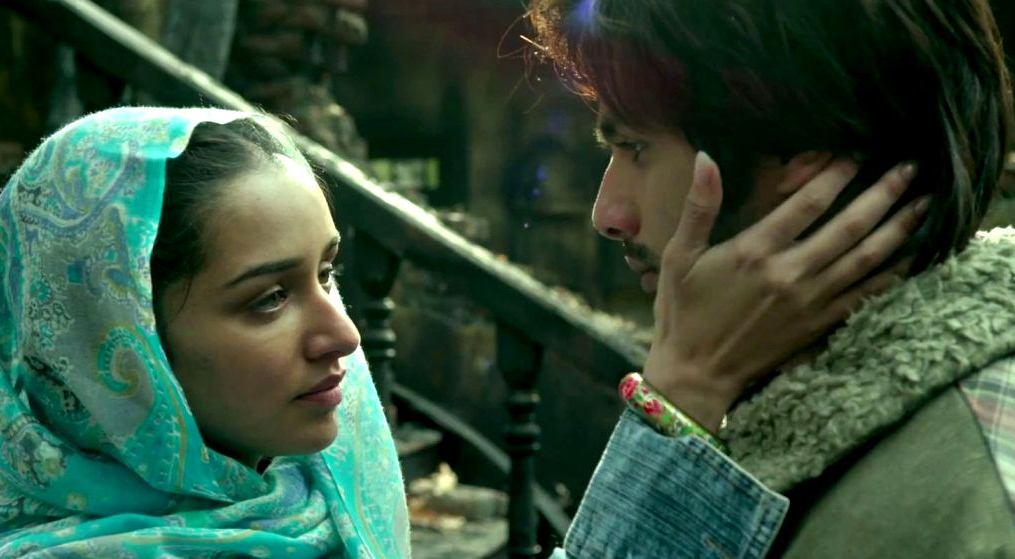 Haider Story and Synopsis
Haider is based on the William Shakespeare's play Hamlet, It will have the Indian touch for sure. The story and the main plot of the movie will be similar to the original play. Shahid is playing the title role in the movie. Tabu is playing the role of his mother who in relationship with his uncle, Kay Kay Menon, when his father disappears. But when he found that his father is dead and Kay Kay Menon is the person behind his father's death, then he decide to seek revenge for his father's death.
Haider Trailer Review
Trailer of Haider was stunning and Shahid Kapoor is in totally different role this time, you have never seen this kind of role by Shahid Kapoor. Tabu is playing the role of his mother and she is back in bollywood with a Good movie. Overall movie will be a good watch.
Haider Music Review
Music of Haider is good and composed by the director of the movie, Vishal Bhardwaj. Vishal Bharadwaj has given the brilliant album with the shades of dark, background of the movie is good. It's not for all kinds of music lovers it has a different taste and if you like it you will love it.
All the Tracks of movie are good and Jhelum dhoonde kinaara is one of the most melodious track of the film.
Haider Tracklist
| | | |
| --- | --- | --- |
| 1. | "Aao Na" | Vishal Dadlani |
| 2. | "Bismil" | Sukhwinder Singh |
| 3. | "Khul Kabhi" | Arijit Singh |
| 4. | "Gulon Mein Rang Bhare" | Arijit Singh |
| 5. | "Ek Aur Bismil" | Sukhwinder Singh |
| 6. | "Jhelum" | Vishal Bhardwaj |
| 7. | "So Jao" | Alaap Majgavkar, Sourabh Joshi, Mayukh Sarkar, Muzamil Bhawani, Bashir Bhawani, Bashir Lone |
| 8. | "Do Jahaan" | Suresh Wadkar, Shraddha Kapoor |
| 9. | "Aaj Ke Naam" | Rekha Bhardwaj |
Join Our Facebook Group
Filmy Keeday
Private group · 1,714 members
Join for Film Discussions !