India, being a country of origin of famous epics, Ramayan and Mahabharat, has poured the same taste in its cinema as well. There are a number of Indian movies inspired by the ages old Indian spiritualism and culture. Let's take a journey to the Hindi movies based on Hindu mythology.
Raajneeti based on Mahabharat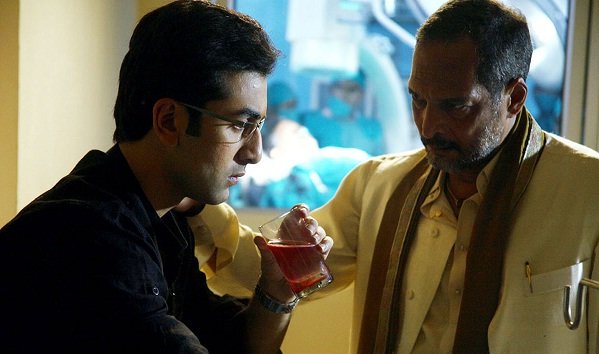 This Indian political thriller film is directed by Prakash Jha. The star cast of the film includes Ajay Devgan, Nana Patekar, Ranbir Kapoor, Arjun Rampal, Katrina Kaif, Manoj Bajpayee, and Naseeruddin Shah. The story of the film depicts the rivalry between two sets of cousins and draws parallel to the Indian epic Mahabharat. The shades of Krishna (Nana Patekar), Arjuna (Ranbir Kapoor), Bheema (Arjun Rampal), Duryodhana (Manoj Bajpayee) and Karna (Ajay Devgan) can be seen in the characters portrayed.
Raavan based on Ramayan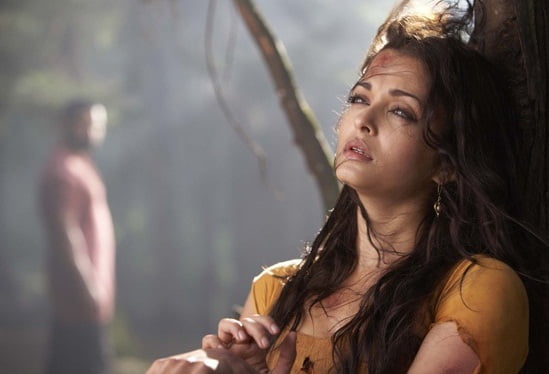 Raavan is a Bollywood thriller film, directed by Mani Ratnam. The film stars Abhishek Bachchan, Aishwarya Rai, Vikram, Govinda, Ravi Kishan, Nikhil Dwivedi and Tejaswani Kolhapuri in key roles. The story of the film showcases the abduction of Ragini (Aishvarya Rai), wife of a policeman, by Beera Munda (Abhishek Bachchan) and thus a jungle battle between two men fades the line between good and wicked drawing the plot similar to the Indian epic Ramayan.
Kalyug based on Mahabharat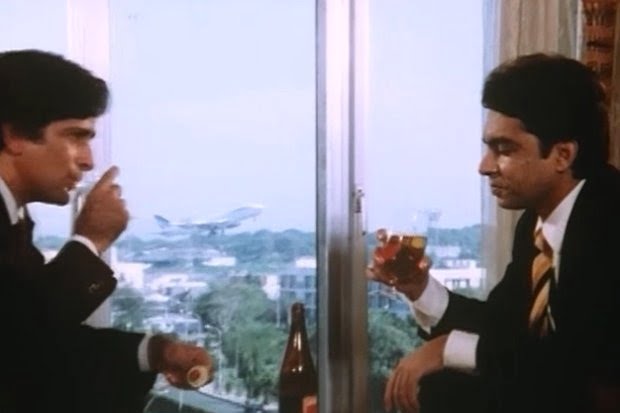 Kalyug (1981) is a Bollywood movie is directed by Shyam Benegal, starring Shashi Kapoor, Raj Babbar, Rekha, and Supriya Pathak in lead roles. Urmila Matondkar appeared as a child artist in the film. The film also won the Filmfare Award for the Best Film and is produced as a modern Mahabharat portraying clash between rival business houses. The film showcases that an ill-fated business matter and murder shreds a family apart.
Hum Sath Sath Hain based on Ramayan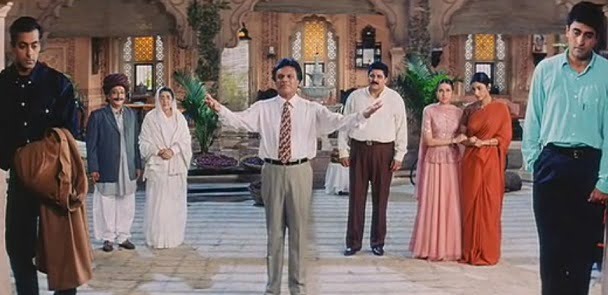 The movie is directed by Sooraj R. Barjatya and produced by his home production unit, Rajshri Productions. Hum Sath Sath Hain is one of the Best Family Movies in Bollywood. The starcast of the movie includes Salman Khan, Sonali Bendre, Mohnish Behl, Tabu, Saif Ali Khan, and Karishma Kapoor in key roles. The story of the film revolves around the engagements, marriages and anniversaries of three brothers getting parallel to modern Ramayan: one family, three brothers, love and hatred, respect and neglect, mother conspires against elder son, son goes to expulsion, loads of drama, mother repents, son heads back home, happy ending.
Dalapathi based on Mahabharat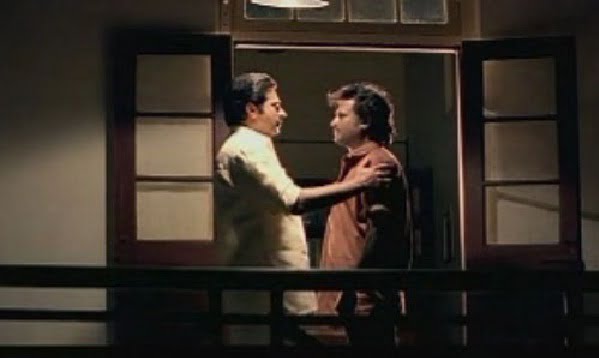 This Indian film was originally directed in Tamil, as Thalapathi (1991), by Mani Ratnam. The starcast of the film includes Rajinikanth, Mammooty, and Shobana in key pivotal roles. The plot of the film is based on the friendship of Karna and Duryodhana of the famous Hindu epic, Mahabharat. The film was among the Diwali releases of the year 1991 and came out as a critical and commercial success.