All the boys love cars and speed and why just boys, hot girls love them too. So here are some amazing must watch Hollywood movies based on cars. These movies have cars, sporty cars, big cars, speed, racing and everything you would love to watch and admire. In case, if I have forgot any movie based on car that is your favorite, feel free to comment back and mention you favorite movie based on cars.
Hollywood Movies based on Cars
Days of Thunder – 1990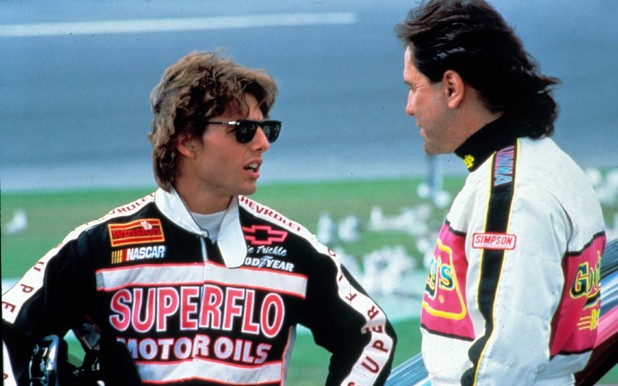 Days of Thunder is a 1990 film directed by Tony Scott starring Tom Cruise. The film is an Auto Racing film featuring real NASCAR racers and commentator, Dr. Jerry Punch of ESPN.
The Fast and The Furious Series – (2001-2015)
The Fast and The Furious series has 7 action films, directed by Neal H Moritz. The film story revolves around illegal street racing and heists.
Paul Walker's sudden death in 2013 puts break on the shooting of Fast & Furious 7.  The shooting was still going on when the news broke that Paul Walker met a horrible accident and passed away.
Gone In 60 Seconds – 2000
Gone in 60 Seconds is a 2000 film directed by Dominic Sena. The film revolves around a master car thief. This master car thief makes a plan to steal 50 cars with his crew in just one night, to save his brother.