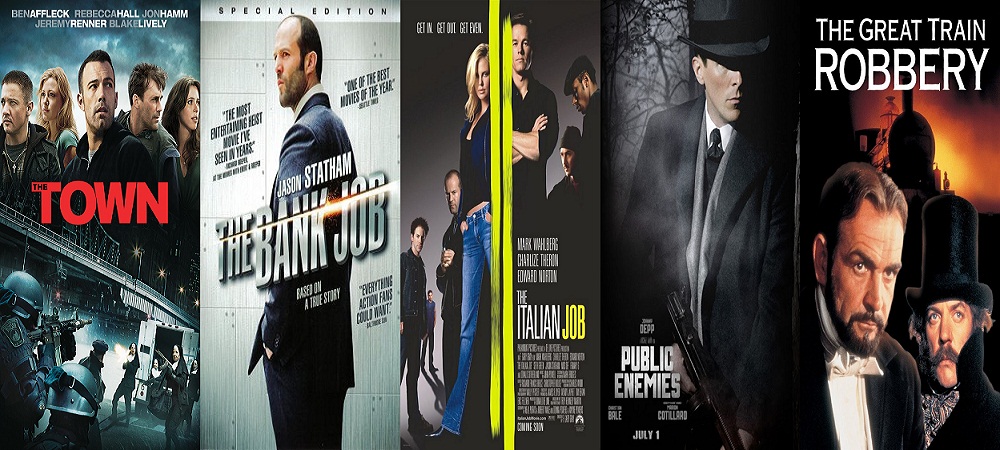 The Town – 2010 (IMDb- 7.6)
The movie is adapted from a novel, Prince of Thieves by Chuck Hogan. The bank robber falls in love with the woman his gang had previously taken as hostage. They plan their next robbery/ heist when the robber tries to balance his feelings for the woman and concentrate on his heist.
The Bank Job – 2008 (IMDb- 7.3)
A business man gets to know that the Bank's alarm is off for a couple of days. He forms a team and digs a tunnel into the vault. Terry and his team target a room full of safe deposits full of cash and jewelry, but they get the safe deposit box of dirty secrets of corruption and illicit scandal.
Italian Job – 2003 (IMDb- 7.0)
Charlie Croken is betrayed by his team and left alone thinking he died. Charlie then forms a team and plans a Gold Heist. The movie is the remake of a 1969 British movie of the same name.
Public Enemies -2009 (IMDb-7.0)
The movie is about the notorious bank robber, John Dillinger. The story has been adapted from non-fiction book Public Enemies: America's Greatest Crime Wave and the Birth of the FBI. The movie stars Johnny Depp.
The First Great Train Robbery – 1978 (IMDb-7.0)
The movie is based on the novel of the same name by Michael Crichton. The mastermind criminal makes a plan in Victoria England to steal Gold bars from the moving train that are to be used in the payroll for the Army in the Crimean War.