Horror Story Hindi Movie 
Horror Story Movie Cast and Crew
Director: Ayush Raina
Produced By: ASA Productions and Enterprises Pvt. Ltd.
Written By: Vikram Bhatt, Mohan Azad
Star Cast: Karan Kundra as Neel
Nishant Malkani as Achint
Ravish Desai as Maghesh
Hasan Zaidi as Samrat
Aparna Bajpai as Maggie
Radhika Menon as Neena
Nandini Vaid as Sonia
Sheetal Singh
Release Date: 13 September 2013 
About Horror Story
Horror Story is one of the most spookiest movie ever made. There are no adult scenes in the movie, and the whole concept of the movie is just horror. A fun idea that turns into the biggest and the scariest nightmare for the 7 friends.
Horror Story Synopsis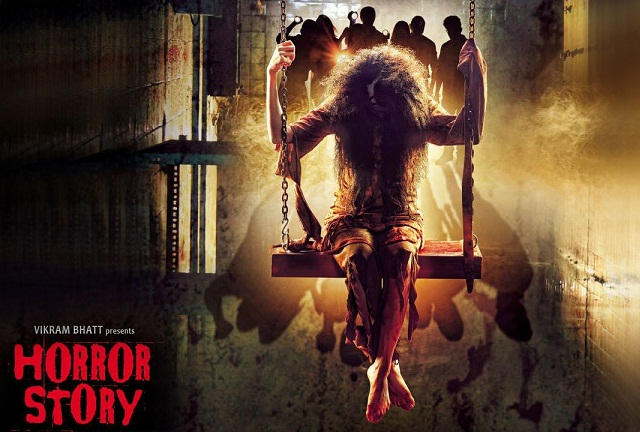 The movie is about seven friends who meet after many years. They decide a fun idea as one of them is going abroad to pursue his career. They decide to stay at an infamous abandoned hotel which is said to be haunted for a night. But that one night becomes the most traumatic and scariest experience for them. They do try to escape the hotel, but……………..
Horror Story Music
The movie has no songs, to make it all the more scariest. The movie is shot in an International format.
Horror Story Dialogue Promo
Horror Story Trailer
Horror Story Review
Coming Soon……
Horror Story Full Box Office Report 
Domestic Box Office Collection
1

st

Day Collection/ Opening Day Collection-
2

nd

Day Collection
1

st

Weekend Collection
1 Month Collection
Overall Collection 
Overseas Collection– 
Total-
Join Our Facebook Group
Filmy Keeday
Private group · 1,714 members
Join for Film Discussions !