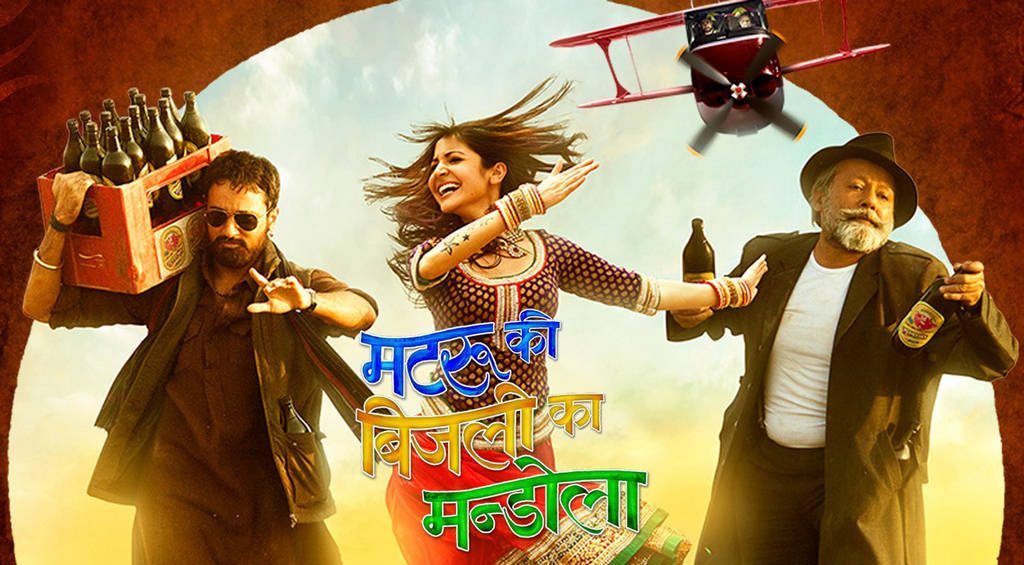 Story
Matru ki Bijlee ka Mandola is a Romance Comedy Movie about Harry Mandola (Pankaj Kapoor), a Rich Industrialist who like his drink Gulabo (wisky Brand), his daughter bijlee (Anushka Sharma) and the harry's Man Matru.
Bijlee (Anushka Sharma) is set to marry with Baadal (Aarya Babbar), Bijlee love him but to the end she fell in love with Matru because of rude behavior of Badaal, Baadal Mother Devi (Shabana Azmi) help Mandola to get the land of farmers to start a Big project,but matru secretly help farmers to get their land back from the bank's custody, at the same time Bijlee fell in love with Matru and story turns into a love triangle, Mandola wants the land of the farmers but when he drinks he becomes hariya from harry Mandola, and talk like a Drunk person of Haryana.
Performances
When you watch the movie you will find lots of Dead Ends in the movie , but still the movie is worth watching and if you are thinking to watch just watch for Pankaj Kapoor's performance, he has done a great job and I think His role of Harry Mandola is the one of the best roles performed by Pankaj Kapur.
Imran Khan has done really well in the role of matru, you can see the hard work in his role, because it's very typical to perform a role of Haryanvi in reality, but his work is remarkable, and Anushka Sharma (Bijlee) Looks very pretty as always and Anushka performance  is also good and in the climax her work is just awesome, In other supporting role Arya Babbar and Shabana Azmi are brilliant in their roles, overall cast is perfect for this movie.
Overall RATINGS
3 Stars  by FILMY KEEDAY
One Time Must Watch MOVIE
 Trailer