Poonam Pandey, the controversial babe of Bollywood has recently been trending for her #PoonamKiRaat leaked video. The whole Bollywood knows that Poonam's oomph factor can create a buzz in the whole media, she loves Media and Media loves her. Viacom 18 has signed this pretty legged lady, Poonam to promote their new film 'What The Fish'.
There is a promotional party for Dimple Kapadiya's, "What The Fish" on Tuesday. Viacom 18 has been able to drag Poonam Pandey all the details of Poonam Pandey's to make the event unforgettable for everyone. Poonam Pandey will be seen rising the temperature of the event by grooving her body to the beats of item number 'Laila'. The "high-visibility factor" and Poonam finds ways to trend on Twitter, The makers of the movies, are trying to give the film a boost.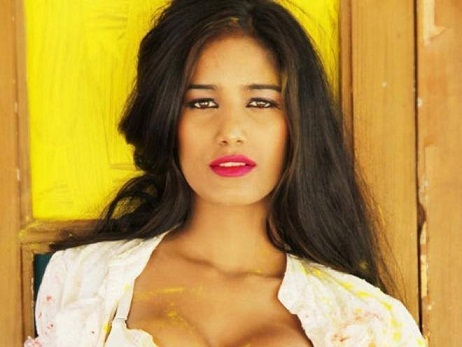 "Viacom 18 has planned a big bash on December 10, where Poonam Pandey will share the platform with the film's leading lady Dimple Kapadia. Poonam Pandey is expected to whip up provocative interest in the film," said a source.
This will be the first time that a celebrity who is not part of the movie, has been invited to promote and boost the promotional event of the movie. Rumors say that, Poonam Pandey is likely to sign a film with Viacom 18 soon.
Also Check : Poonam Pandey's Hot Twitter Pics