Dr. Ashok Chopra, father of Bollywood Actress Priyanka Chopra took his last breath today at Kokilaben Ambani hospital. Dr. Ashok Chopra, a physician in the Indian Army, He was suffering from cancer since 2008. Priyanka with her mother and brother were with Dr. Chopra at the time of his death. Priyanka had been praying for her father, she also organized MAHAMRITYUNJAY PUJA at her home for her father's health.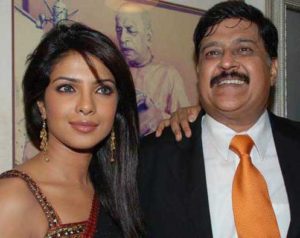 Dr. Chopra accompanied Priyanka to Vancouver for an award function. She won best actress award for her performance in Barfi as an acoustic girl.
Our Condolences are with Chopra Family. May God gives them strength to bear the loss.