Sanjay Dutt is in Yerwada Jail for 1993 Mumbai Bomb blast case.  Sanjay Dutt filed an application seeking parole on grounds of Manyanta's ill health.  Sanjay Dutt has been granted a 30 day parole on Friday. Pune Divisional Commissioner Prabhakar Deshmush said, "He has been granted one-month parole on the recommendation made by the prison officials. The date of his release on parole will be decided by them after completing the formalities" . Sanjay Dutt was granted 30 day parole by the recommendation of Assistant Police Commissioner of Mumbai Police. The 30 day parole is conditional, Sanjay Dutt will have to report at the Khar police station for 2 days in a week during the 30 day parole.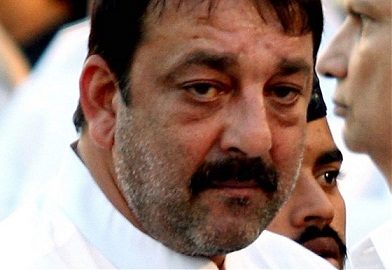 Sanjay Dutt has been found guilty and is undergoing a sentence under the Arms Act in the 1993 blasts. The jail authorities however have not yet received the order of parole sanction from the office of the Divisional Commissioner, said Deputy Inspector General of Prisons R Dhamne. Prison sources also said that Sanjay Dutt could be released tomorrow if the order of parole will be received with all the subsequent formalities completed.
Sanjay Dutt was earlier out for 15 days leave in October on medical grounds. Sanjay Dutt's Jail term of 6 years were reduced to 5 years by The Supreme Court on March 21. The Supreme Court dismissed the plea of Sanjay Dutt for reviewing his conviction and five years jail sentence on May 10.
Sanjay Dutt has been granted a parole for 30 days, and in a shocking news update on a national news channel, Manyata was seen partying yesterday.
Do you think this is a cheap tactic to get a parole? Should celebrities be given such benefits of doubts by Indian Law? Isn't this a slap on Indian Judiciary System?