Shahrukh Khan and Bigg Boss 7…???
Yes..
You read it correctly…
This year The King Khan is going to Host Bigg Boss 7 due to Dabangg's busy schedule.
As we already know…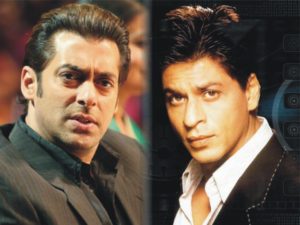 Salman Khan is hosting Bigg Boss from Past 3 Years..
And
Everyone knows show was Superhit  just because of his style and way of talking with Contestants.
But this year he will not going to host this season.
Salman has full tight schedule for the year and he will be busy in his films and medical checkups.
If we are talking about SRK
SRK is Not a 'NEW' in terms of Hosting..
He has already hosted a couple of  shows earlier like 'KBC Season 5' and 'Kya Panchvi pass se tez hai'.
He did quite well in both the shows.
Well ,
Now, the Questions are..
Will  it be great to see SRK as a Host on Bigg Boss 7?
Can SRK take the Place of Salman Khan in the viewer's heart?
Can SRK bring that charm, masti like Salman did?
I think It will be interesting to see and we all have to wait and watch as the show will go on air in the last quarter of 2013
But do let us know via comment section below what do you think about this change..