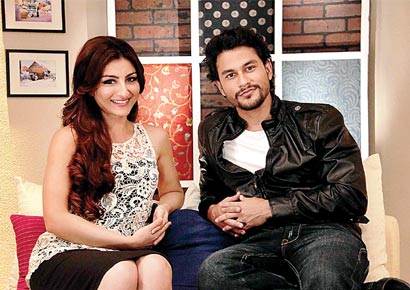 The rumors of a wedding of Soha Ali Khan and Kunal Khemu Has been going louder day by day, now Kunal Khemu confirms the news.
Kunal Said "As of now we have not made any actual plans of marriage, but yes if everything goes well then it will be soon."
After the wedding of Saif Ali Khan and Kareena Kappor in October 2012, there was a hype created in the media about the marriage of Soha Ali Khan,  in Feb 2012 Sharmila Tagore gifted a 9 crore apartment to Soha Ali Khan, which was rumored as the wedding gift of Soha Ali Khan.
Soha Ali Khan is very Busy this year, she has few films Including Char Footiya Chokre a romantic comedy with Shreyas talpade, but still there is a chance of marriage by the end of this year.