Controversies, breakups, cat-fights, wardrobe malfunctions and MMS! Bollywood and such scandals go hand in hand. Here we are with Top 10 Bollywood MMS Scandals which created a stir in the whole Bollywood!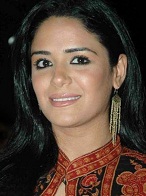 Mona Singh-
The Jassi girl is the latest celebrity to join the MMS scandal club. A Fake clip showed a girl moving around in a room in a semi-nude state. The MMS went viral on the News channels and the Internet last month. When Mona learnt about the clip, she claimed it was completely morphed.
Preity Zinta-
The dimple actress, couldn't save herself from MMS scandals of Bollywood. Another victim from Bollywood whose fake clip took rounds on the internet. The clip showed Preity's look alike bathing. However, Preity completely denied being the part of the clip.
Mallika Sherawat-
The bold actress who doesn't mind doing raunchy scenes in movies was also a victim of a fake MMS scandal. A video clip showed her getting physical while "Murder" song played in the background. Mallika denied being part of the clip. We believe you here Mallika!!
Shahid-Kareena-
The most highly talked about, Shahid and Kareena's passionate lip-lock was one of the most famous Bollywood MMS scandals. Ex-lovers Shahid and Kareena however denied that it was them in the video, but no one believed them. Did you believe it was morphed?
Soha Ali Khan-
The video was taken secretly when the actress was undressing for a waxing session at a parlor. The video was leaked and went viral on the Internet. Scary!!!!
Isabella-
Not only Bollywood actresses but their sibling also became part of the Bollywood MMS scandal club. Bollywood beauty Katrina Kaif's sister Isabella made headlines, when a video hits the Internet with a girl involved in sexual act. However Katrina defended her sister, saying it wasn't her sister.
Katrina Kaif
It isn't easy to escape from scandals being part of Bollywood. Katrina's fake video showing her stripping in front of several men proved to be fake clip.