Amitabh Bachchan is a brilliant actor, one of the most versatile actors of Bollywood. Although fans love Amitabh in every role but Amitabh as Angry Young man is something everyone loved the most. Here are the Top 10 movies of Amitabh Bachchan where he played the role of an Angry young man.
Also Read : All time hit Evergreen Dialogues of Amitabh Bachchan
Zanjeer (1973)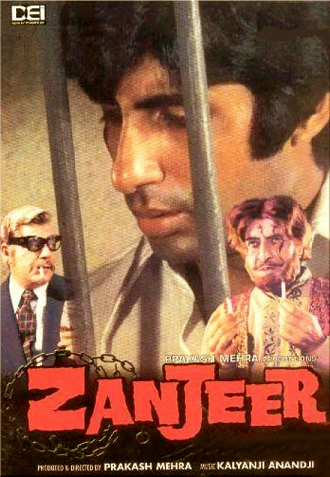 Before the release of Zanjeer, the trend of romantic movies was very much in, Zanjeer not only broke the trend of romantic movies but also became Super Hit. Zanjeer also helped Amitabh in his career, The movie was a Super Hit of its time and is being remade in 2013 starring Ram Charan.
The movie is about an honest Police Officer Vijay. Vijay has lost his parents when he was very young. The only thing he remembers about the killer is white horse and a Bracelet. Now a Police Officer, he receives complaints about a local gambler. In pursuit of getting gambler behind bars, he ends up getting suspended by false charges. He has even been jailed for 6 months on the charges of Bribery. He decides to take revenge from the murderers of his family and his insult. He takes the help of Jaya Bhaduri, a street girl, who sharpens knife.
Muqaddar Ka Sikander (1978)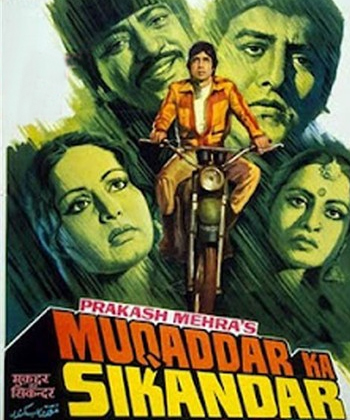 Amitabh was the talk of the town in 70's; every girl had a crush on him. His career was booming and every movie of his was going Super Hit one after another. Muqaddar Ka Sikander was remade in Telugu as Prema Tarangalu.
A young orphaned boy has to face the harsh life. He works at a wealthy man's house who has a daughter as young as the Orphaned Boy. Sikander (Orphan) accidently breaks a doll of Kaamna (Wealthy man's) daughter and promises her to give her a same doll. Sikander tries to give the doll back to Kammna by breaking into her room at night, and is caught by the wealthy man and is accused of Robbing the house. Sikander grows older with all the pain and hatred given to him in his childhood, Sikander dies in the end of the movie. Tha angry young man Amitabh has given a great performance in the movie.
Deewaar (1975)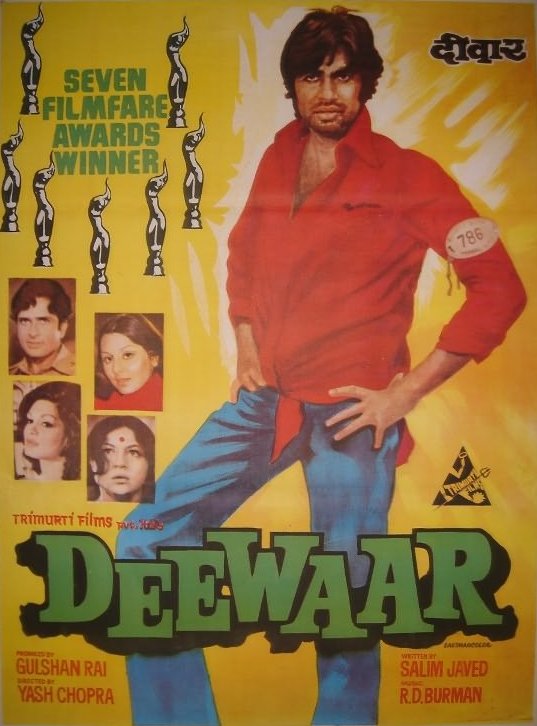 Deewar is a movie based on the lives of two brothers, Vijay (Amitabh) and Ravi (Shashi Kapoor). Father elopes after being disgraced in public leaving his wife and young children to survive on the roads. Vijay becomes a smuggler and Ravi becomes a Police Officer. The two has a different perspective towards life and want to live on their own terms. Vijay's love interest is killed by Samant, furious Vijay kills Samant to take revenge which results in Vijay tagged as a Criminal. Ravi tries his level best to stop his brother but being an honest Police Officer shoots Vijay. Vijay dies in his mother's arm seeking forgiveness.